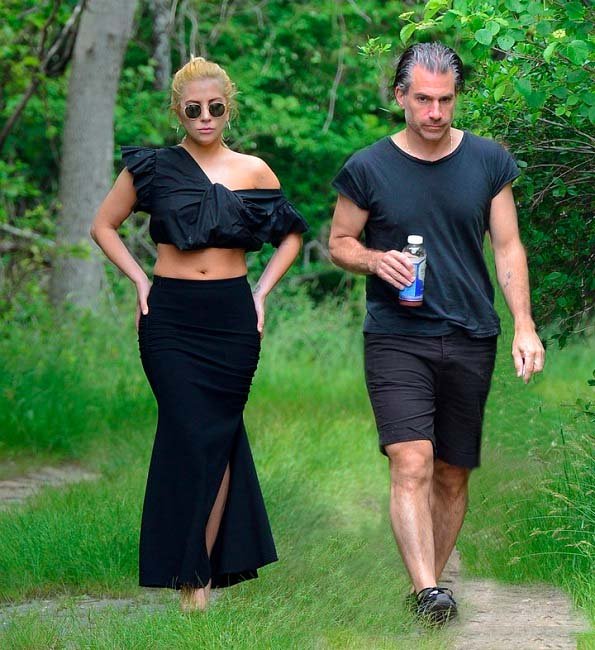 [adace-ad id="833″]
#8 Lady Gaga
When you go hiking, you can wear tracksuits or jumpers, but you're not Lady Gaga. Renowned for her eccentric costumes, the pop sensation took her enthusiasm for the surreal too far when she went on to wear a red carpet worthy hiking ensemble.
[adace-ad id="5251″]
Lady Gaga and boyfriend Christian Carino went on a hike in Montauk, and while Christian was wearing a normal tee and shorts, Gaga posed in a black crop top and pencil skirt off-shoulder. She was even wearing heels for that, and there was no wonder Twitter was sent into a tizzy.